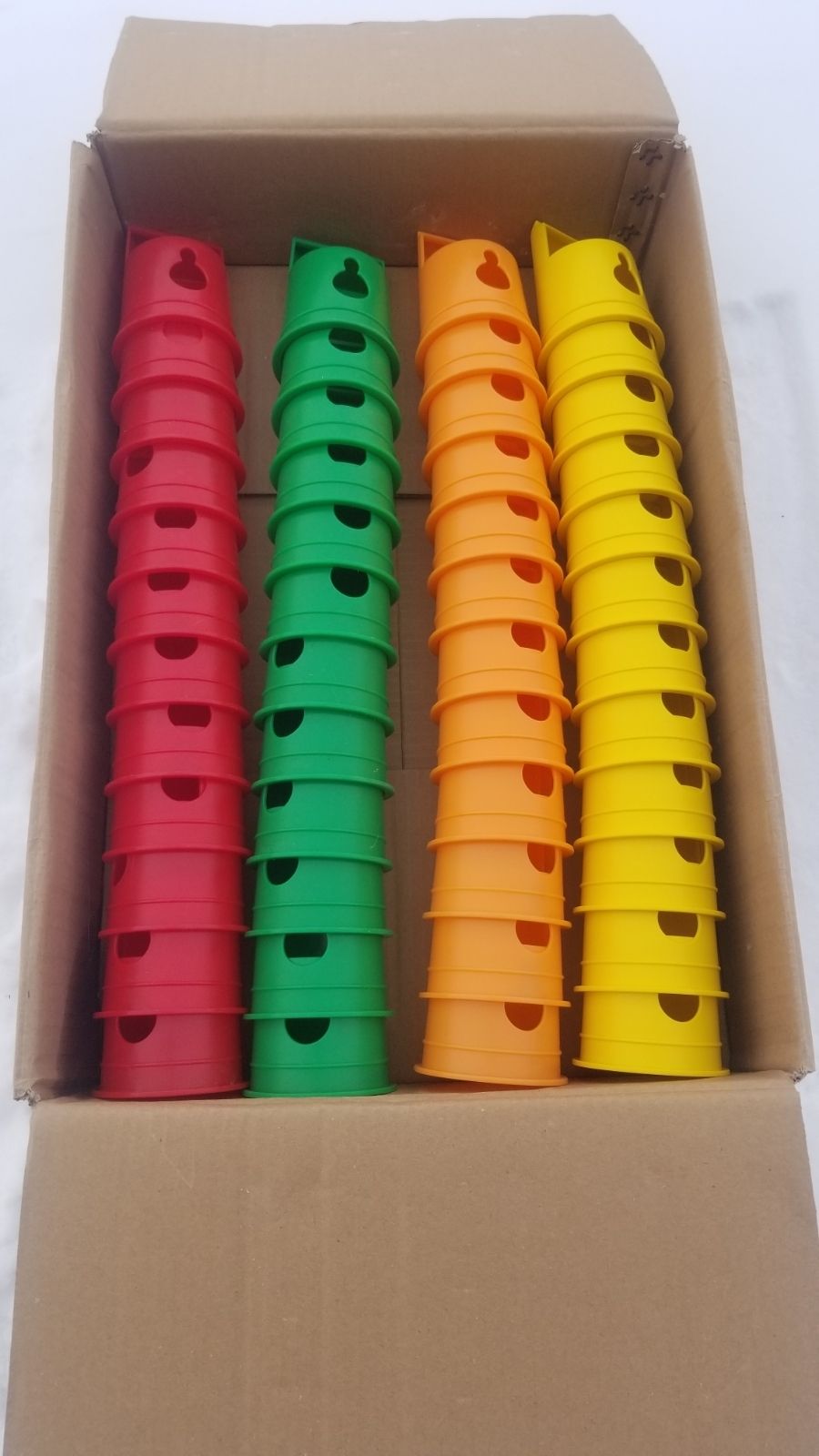 One benefit of the Amadorable Tote-em sap sack holder is they are stackable. This helps keep them organized in all areas-shipping, going to the sugarbush, storage and more. The stack is space efficient and not a cluttered mess, they slip easily into a 4 inch PVC pipe or conveniently go in totes or boxes. A box that holds 20 traditional - metal sap sack holders will hold 48 neatly and conveniently. A tote or box can end up with many rows of Tote-ems

Call us to place an order 
651-307-2784. 
We will ship all of North America or wherever there is a tree you would like to tap!
Ready to Order?
Do you want to order your own Amadorable Sap Sack Holder?
Have any questions or inquiries? Fill out the form below to get in touch!