Amadorable Sap Sac Holder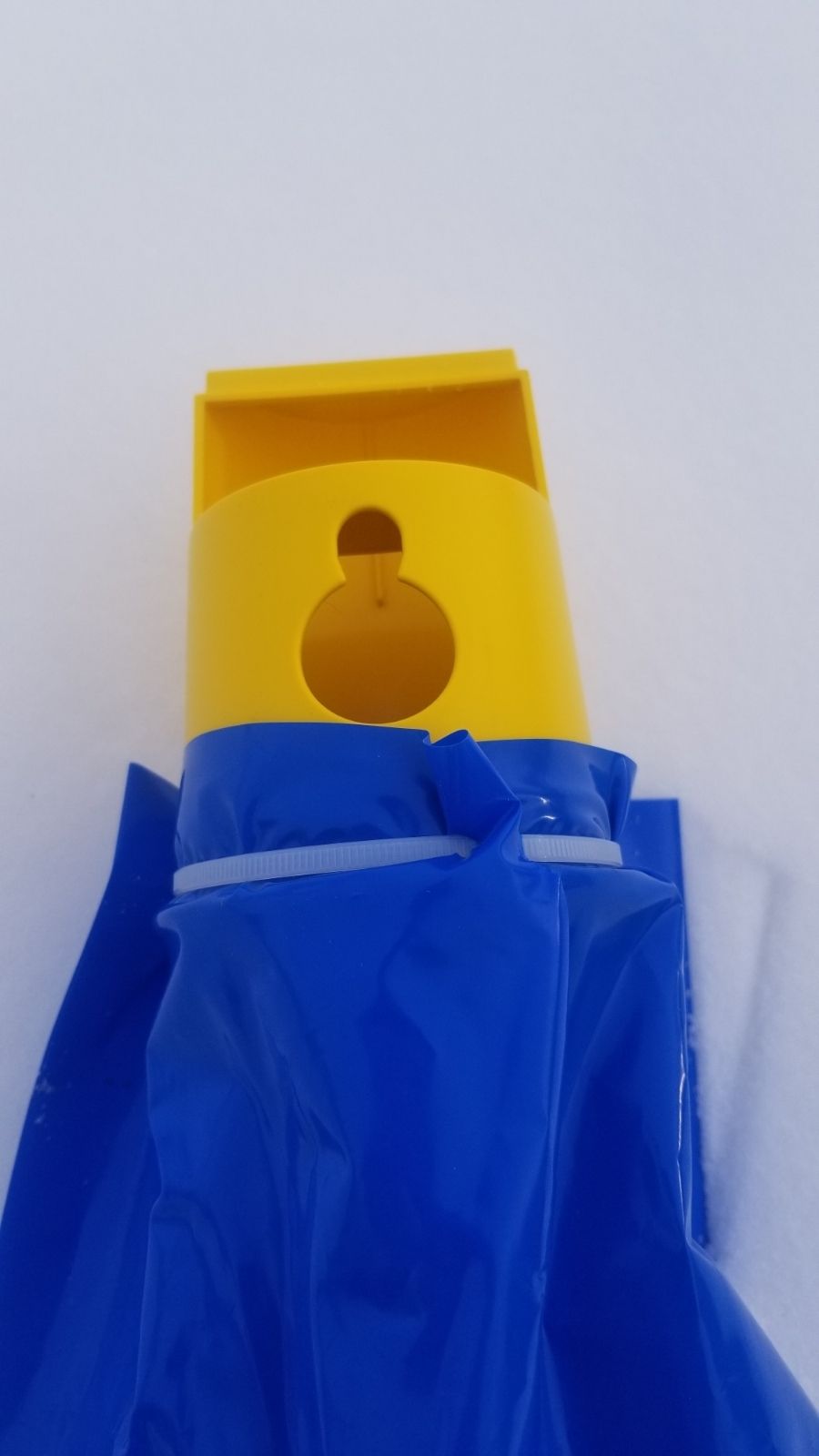 One benefit of the Amadorable Tote-em sap sack holder is they are stackable. That helps keep them organized in all areas -shipping, going to the sugarbush, storage and more. The stack is space efficient and not a cluttered mess. They slip easily into a 4 inch PVC pipe or conveniently go in totes or boxes. A box that holds 20 traditional - metal sap sack holders will hold 48 neatly and conveniently. A tote or box can end up with many rows of Tote-ems.

The molded and integral handle can be easily accessed to lift the sap filled sap sack off the spigot. No gorilla grip needed to grab them and, being molded all together, the handle will NOT come off.

The snowman shaped opening allows the spigot to be easily captured by the Tote-em cup and then the slightly narrower middle slightly "snaps" it in place. This minimizes the chance of blow off in the wind. They gently rock on the recommended spigot.

The bottom lip of the Tote-em cup securely catches the sap sack but does NOT have any points or edges that could puncture the sap sack bag if you put them together in a comfortable environment and you carry them to the woods later.

The 4 colors (red, orange, yellow and green), will be visible from a distance. The colors also provide the opportunity to have multiple zones in your woods. This could help differentiate between multiple types of trees, i.e. hard/sugar maple verses soft maple. It also gives a reference to where you may have stopped collecting, i.e. "I collected all the red Tote-ems, but not the orange" etc. that helps minimize confusion about which are collected.

The food grade polypropylene, was designed from the beginning. Only food grade material used. The inside is also ultra smooth for no place for bacteria to grow.